Mr.Punch's

Mr. Punch's is concepted as a YouTube series set in a restaurant owned and operated by the esteemed blue capitalist, Mr. Punch. With puppets and imagery inspired by the likes of Sesame Street and The Muppets, Mr. Punch's is a tribute to those childhood classics with a modern twist. In contrast to its child-like aesthetic and cheerful sing-alongs, Mr. Punch's is about the plight of those stuck in dead end service industry jobs, where they're forced to give service with a smile despite the crumbling world around them.

JULES
The Bartender
Mr. Punch's senior bartender. Jules takes no shit, and is always happy to introduce rowdy patrons to his baseball bat companion, Lil Slugger.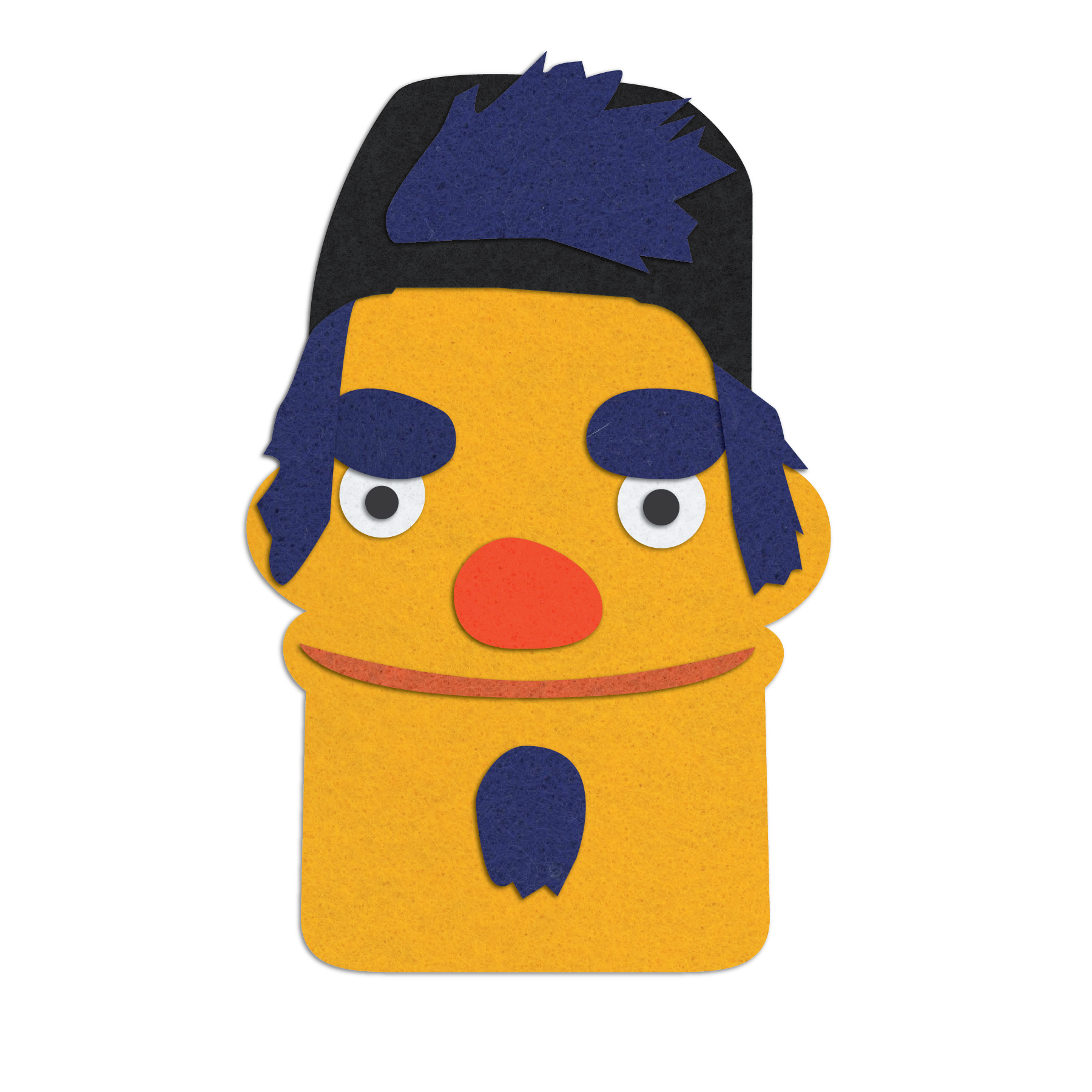 TRISH
The Hostess
Mr. Punch's bubbly hostess. She's bright and always welcoming customers with a smile—when she's not looking at her phone.
DEB
The Waitress
The most experienced waitress on the staff, Deb is always giving sage advice to her coworkers. She is more often than not found taking a smoke break behind the dumpster.
FRANKIE
The Porter

Frankie is trying his best. He works in the kitchen, and always seems to be causing accidents. He's anxious and nervous all the time, but someday he'll get it right.
BRUNO
The Cook
Mr. Punch's monstrous chef. He doesn't often let the stress of kitchen work get to him, but watch out… you wouldn't like him when he's angry.